At The Law Office of Tania K. Harvey, we have over 20 years of experience in all family law practice areas. Our innovative approach to family law will ensure your goals are achieved and your future is secure.
DIVORCE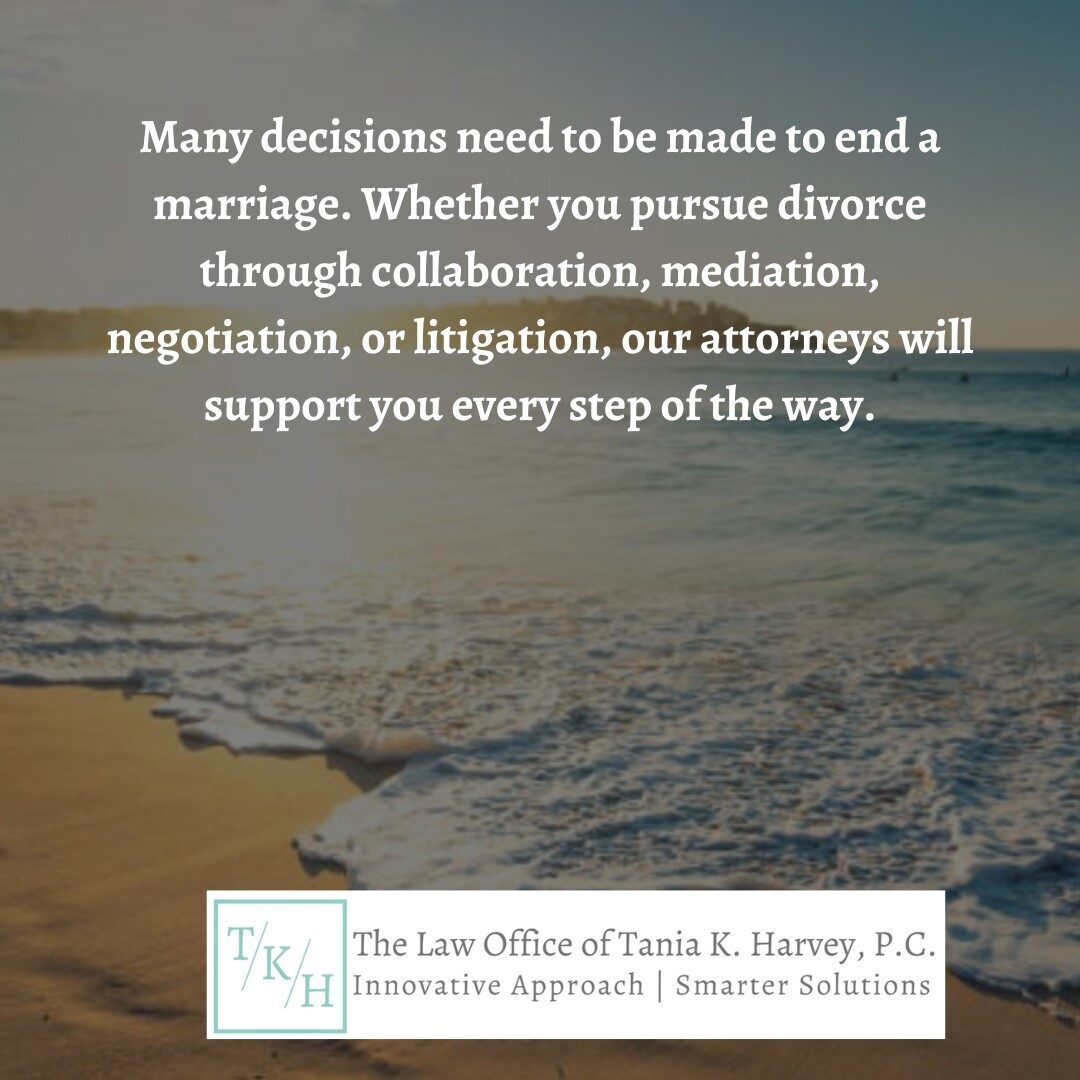 PRE AND POST NUPTIAL AGREEMENTS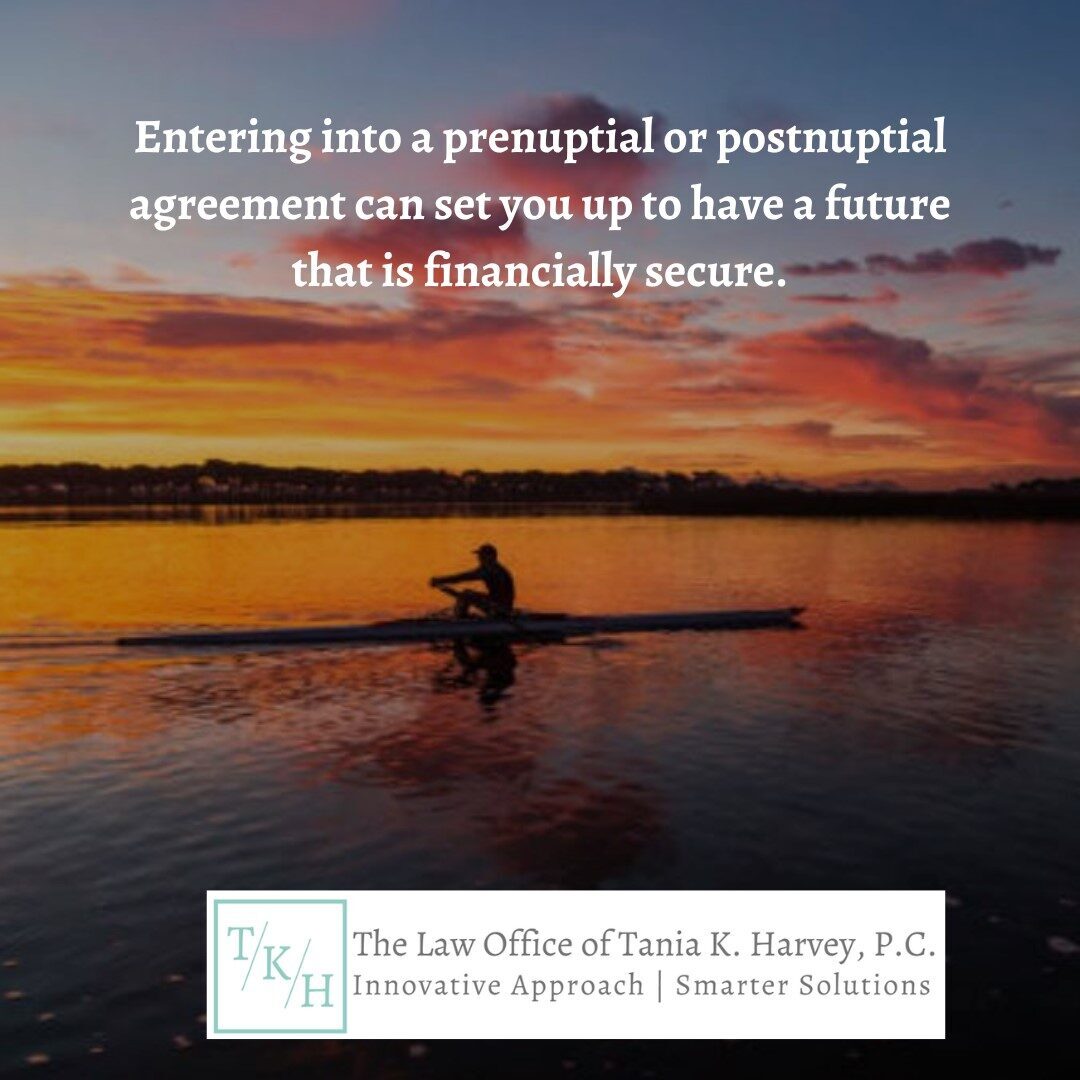 PATERNITY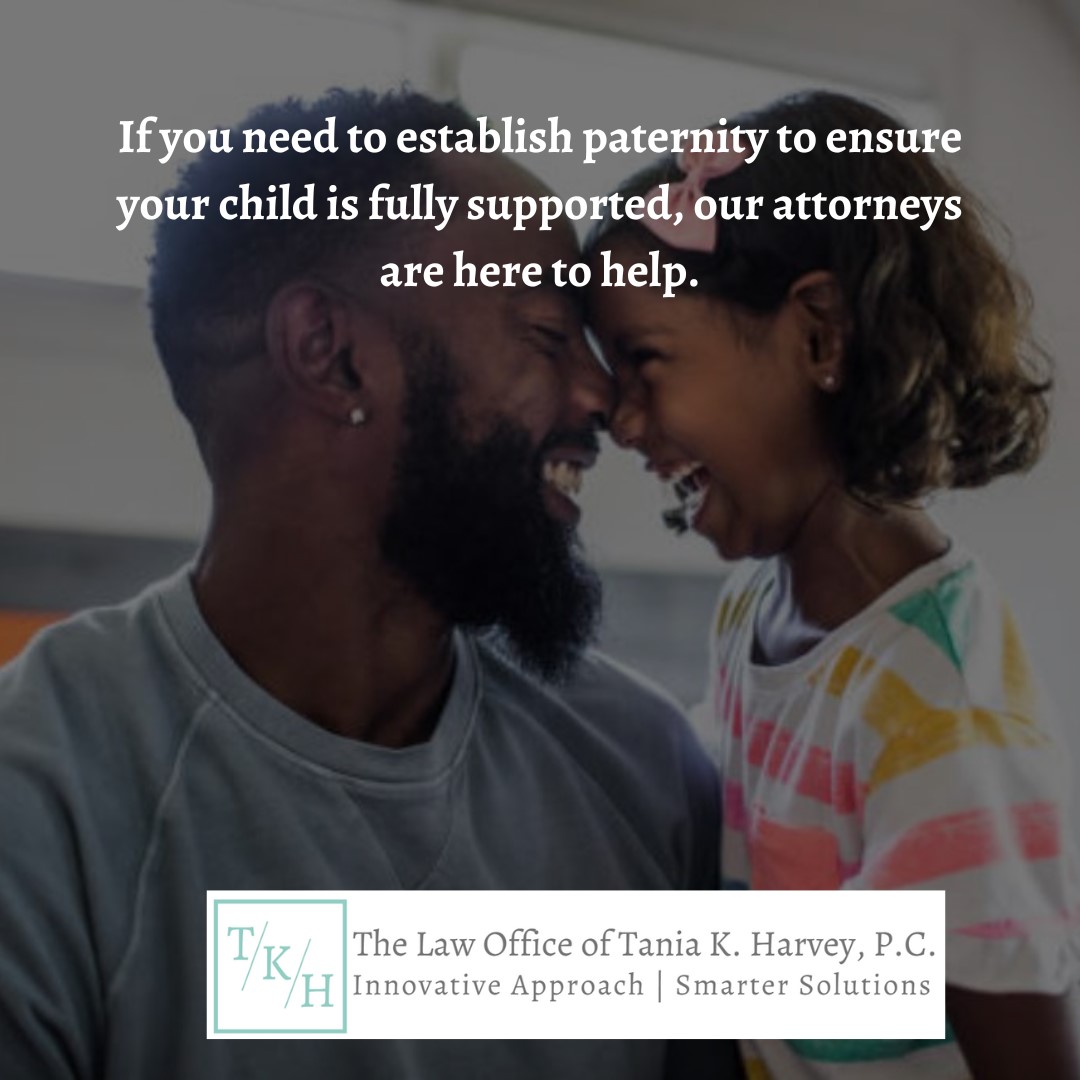 POST JUDGMENT ISSUES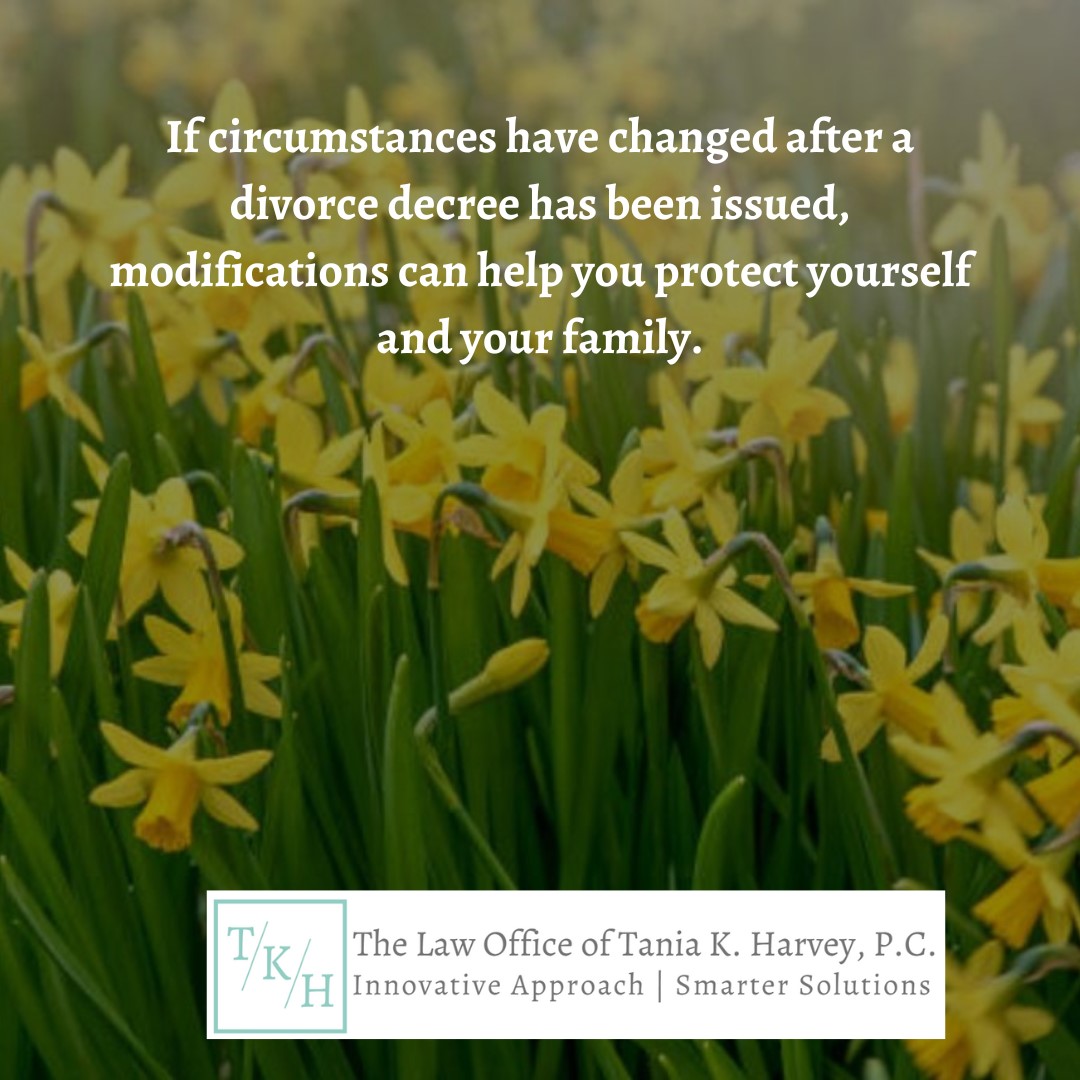 divorce
Divorce is one of the family law practice areas we specialize in at The Law Office of Tania K. Harvey. When a person wants to end a marriage in Illinois there are two main steps that need to happen. First, one person in the marriage must file for divorce. In the end, the judge will issue a "decree" or "judgment", which officially ends the marriage. Some divorces can be just that simple. However, many require a longer process where both parties and their lawyers collaborate to negotiate and come to an agreement on all the issues involved in the divorce.
PROPERTY DIVISION: There are numerous property issues to consider regarding your marital assets and liabilities including: house, family business, retirement plans, vehicles, investments, and debts. You and your partner must come to an agreement on all property matters that is fair and equitable (not necessarily equal).

SPOUSAL SUPPORT / ALIMONY:

Support provides the partner with a lower amount of income with money for living expenses. When setting up support for that partner the age, length of marriage, and ability to earn money now and in the future are considered. There are some Illinois Maintenance Guidelines that must be followed when determining the amount of support that is awarded and these are meant to protect the payor and the payee.
ALLOCATION OF PARENTAL RESPONSIBILITIES: You and your partner will have to come to a consensus about decision making for education, religion, extracurricular activities, and medical/health related matters, and about day-to-day things related to raising a child.
PARENTING TIME / VISITATION: You will also need to discuss where the child will physically reside and how much parenting time you and your partner will receive. You may want to discuss weekends, summers, holidays, special events, and vacations.
CHILD SUPPORT: Child support is money that the non-custodial parent will pay for the care of the child. Monthly expenses for the child are considered as well as special events (like Bah Mitzvah or Sweet Sixteen), private school, emergency medical care, and college. The amount of money is based on a shared income guideline wherein both parties' income is taken into consideration when calculating child support.
Prenuptial and Postnuptial Agreements
PRENUPTIAL AGREEMENTS:

This agreement is made prior to marriage and is more widely known as a "prenup." It lays out what will happen if the couple decides to divorce and how they will handle assets and debts and any other financial issues.
POSTNUPTIAL AGREEMENTS: This agreement is drawn up and signed after a couple is already married. It articulates how assets and debts and any other financial issues will be divided if the couple chooses to divorce.
Paternity
If one of the family law practice areas you need assistance with is paternity, we have the experience to make sure your child's future is secure.
PATERNITY: In Illinois, if parents are not married when a child is born, paternity must be established for the father to be considered the legal father of the child and for his name to be added to the birth certificate. Establishing paternity is important because it provides more financial security for the child and allows the court to allocate parenting time to the parents.
Post Judgment Issues
Post judgment issues is one of the family law practice areas that many people need assistance with after a divorce has been finalized. After a divorce decree has been issued, circumstances in either parties life may change. This is why the Illinois Dissolution of Marriage Laws allows modifications to the original order. The Law Office of Tania K. Harvey has experience with post judgment issues and will work tirelessly to protect you and your family.
ENFORCEMENT: If a person is not complying with the judgment that finalized the divorce, you may need additional assistance enforcing that order.
MODIFICATIONS: It is possible that circumstances may change and modifications may need to be made to Child Support, Child Custody, Parenting Time, Maintenance, and Relocation / Removal. If the payee of Child Support and/or Maintenance loses a job, receives a higher salary, or remarries, money may need to be allocated differently. If a parent moves away or out of state, Custody and Visitation may need to be addressed. Whatever the circumstance is that necessitates a change, a lawyer will need to assist you with the legal process to do so.
At The Law Office of Tania K. Harvey, we have the experience and dedication in all family law practice areas to ensure your future is secure. Through collaboration, mediation, negotiation, or litigation we will ensure your future is secure.